I know it's only mid February, but I want to talk about Christmas! For those of you who just love the Christmas season, you will enjoy this. For those who are ready for summer green to replace winter white, keep reading, you won't be disappointed.ering spa services, intimate group excursions, unique specialty tours, and meeting a lot of happy people.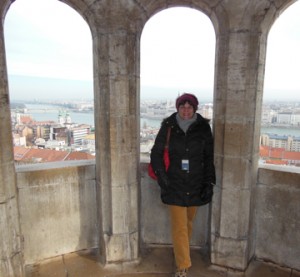 This past December, Allie, one of our wonderful travel agents, did a little scouting for us (for you, really!). She sailed on a riverboat for a Christmas Time cruise through the European countries where many of our own holiday traditions originated. She returned so eager to share her experiences that we've decided to plan a cruise for next Christmas for you, our wonderful Compass travelers!
There is something about a river that pulls on our imaginations. A river cruise offers a unique experience where the view is constantly changing and amazing stories unfold. As many of you know, the best experiences are the ones you don't plan; they arise from the journey itself, the uniqueness of the experience, and the people you meet. On a river cruise, the journey is as enjoyable as the destination.
Beyond the magic of Old World Europe, you will enjoy the festivities of the season like nothing you have ever known. The food on this cruise is extraordinary. No other cruise line can boast membership in the oldest and largest food and wine society in the world–the Chaines des Rotisseurs. Besides the delectable dining, you will explore some of the most enchanting Christmas markets in places like Salzburg and Prague. You will enjoy nightly entertainment, stately rooms with balconies that overlook the ever-changing views, ultra pampering spa services, intimate group excursions, unique specialty tours, and meeting a lot of happy people.
Now you see why I wanted to get you thinking about next Christmas. For more information on this special event, take a peek at Allie's travelogue in our newsletter, Journeys and call us to help you plan a very special holiday season next December!
Holly