A family of 19 traveling together for a tropical retreat. Ten artists renting a villa in Tuscany to capture its beauty in watercolors. A college alumni group heading to Montreal for a mini reunion. Vacation and travel mean different things to different people. The world is full of wonderful opportunities to share adventure and fun with a group.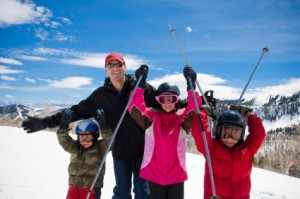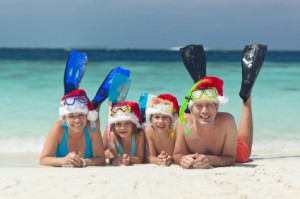 or lounging on a tropical beach…
travel can be life changing. Travel planning can be confusing—especially for groups. There are so many details to consider. But beyond that, there are many opportunities that might be missed if you don't know what you are looking for. For instance, did you know that if you travel in a group of eight or more to Disney World, you are classified as a "Grand Gathering" and are eligible for special services, such as private safaris and behind-the-scenes activities? You might discover this little fact on your own, surfing countless Internet sites. But, how much of your time would that cost?
I just did a quick Google search for "travel with groups." The result:  821,000,000 sites popped up. Whew, that's a lot of browsing. And, when you find a site that looks appealing, how do you know that the trip you plan is going to fulfill your dreams? Well, that's why we are here. We don't have to search the Internet. We rely on our own network of great tours and vacation packages—from a wild West adventure, to a Bahamas seabirding ecotour, to an Antarctica cruise, and everything in between.
Last year, we sent a group of writers to the northern reaches of Italy, in the foothills of the Alps, for an inspirational week of poetry and prose. One excursion took them to a quaint farmhouse atop a mountain peak for a day of writing and gastronomic delights—the participants enjoyed one of the most authentic and unexpected experiences of their entire trip. It was so amazing, that we are planning another trip to that farm—stay tuned for more on that! The point is that this special place is not advertised on the Internet. I found it when I was exploring the region for ideas to share with my clients. That is what I do. My agents and I are constantly traveling ourselves, meeting with tour operators, attending travel conferences, reading up on the latest travel opportunities, and staying abreast of travel-related news and information. You don't have to spend hours browsing the Internet and hoping for the best. We can provide the best to you.
So, open your mind to the endless possibilities and let us narrow them down to a wondrous travel experience!
Holly