Although the weather is hot here in New Hampshire, our staff is thinking cold weather…no, it's not too early to be booking your holiday flights. Why pay peak rates, when you can get great deals now? If you have college students who need flights home over Thanksgiving and Christmas breaks, we recommend you book those now, as well.
Giuseppe Verdi, composer of some of the world's best Italian operas, once said, "You may have the universe if I may have Italy." Well, I could not agree with him more. Every time I travel to Italy, I revel in its beauty, and its ability to charm. So, if you happen to notice more trips lined up for that wondrous place on earth, do not be surprised. Oh, sure, we'll still go to other places; I love exploring new ports of call. BUT, I will return again and again to Italy, for sure. My joy is enhanced by sharing the experience with others. So, check out our upcoming tours to Cortona, Lake Maggiore, and Sicily.
To whet your appetitie, this is the restaurant in our hotel, the Bellevue Syrene. We sat overlooking the ocean (a gorgeous view) every day!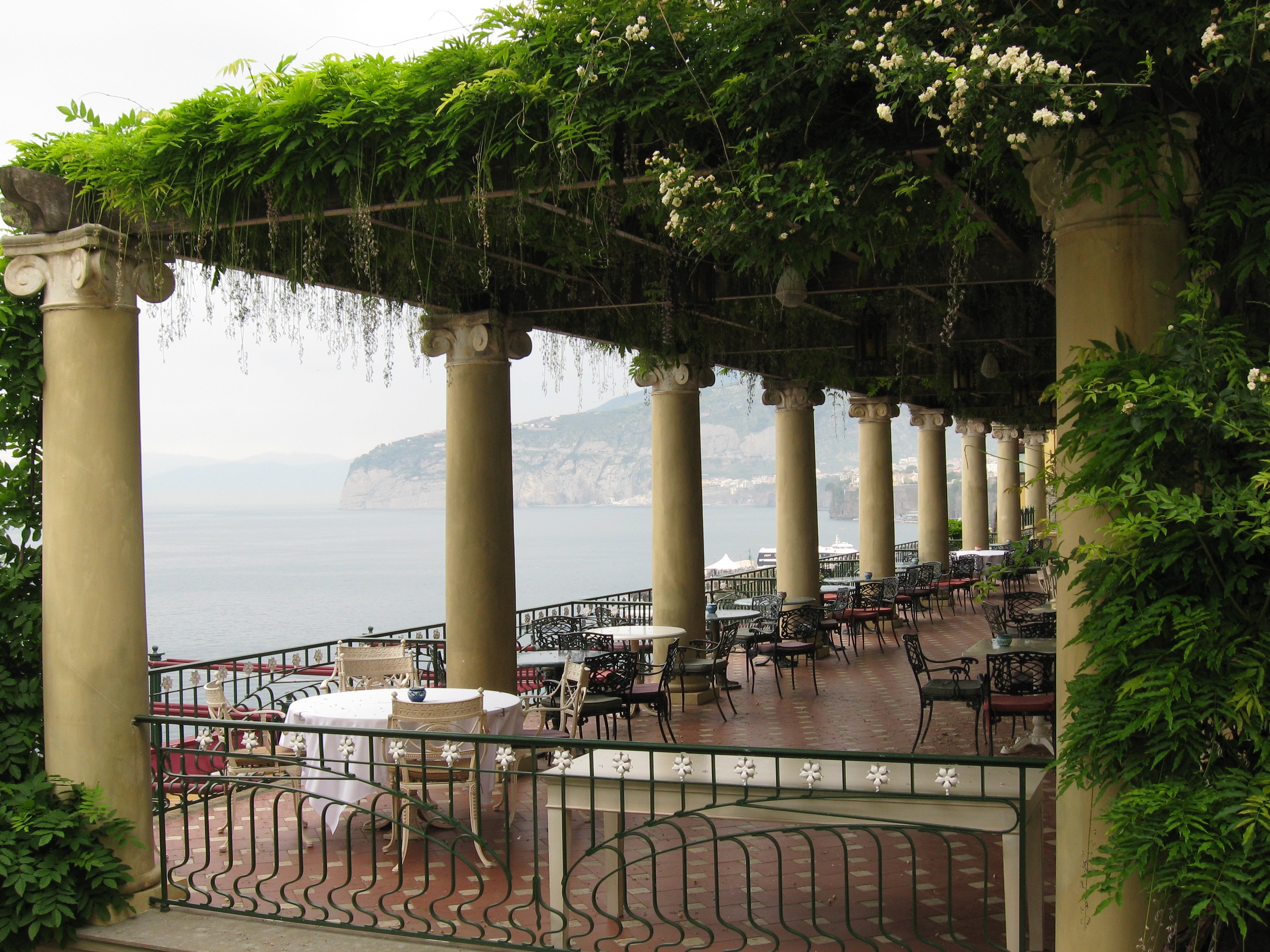 The drive along the coast was truly dramatic; I could almost imagine Neptune appearing out of the sea!